BERTSCHAT® - Heated Shirt and Pants PRO | With rechargeable batteries
BERTSCHAT®
- €100
BERTSCHAT® - Heated Shirt and Pants PRO | With rechargeable batteries
BERTSCHAT® - Heated Shirt and Pants PRO | With rechargeable batteries
Ordered before 23:45:00, delivered tomorrow
1 jaar garantie op uw product
Binnen 14 dagen te retourneren
More information? Contact us about this product
Product description
BERTSCHAT® - Heated Shirt and Pants PRO | With rechargeable batteries
You want to go into the winter completely protected? Then choose the complete heated set. With this heated undergarment you can even go to the North Pole! The warm underwear with heating elements on your knees, lower back, above back and at chest height ensure that you experience extra warmth.
Your normal clothing can easily cover this. This creates extra heat under your clothes. With good insulation, this heat lingers for a long time and will warm your body wonderfully.
How it works:
Charge the batteries (this set comes with 2x 2,600 mAh + charger). When you connect the batteries to the pants and shirt and operate the 'on-button', it will immediately give off heat.
Should you stay heated longer? Unfortunately, more energy does not fit into the batteries. You can order an extra battery set for this with which you can heat your body twice as long.
Material:
90% Cotton, 5% Polyester, 5% Elastane
The shirt feels very pleasant because of the cotton. The Elastane in turn ensures the stretch, so that the shirt always fits comfortably against the skin and is therefore suitable for men and women.
Antibacterial: The shirt is provided with antibacterial material, so that the shirt remains hygienic for longer.
Size chart:

Click on the table to enlarge the table.
Characteristics:
Includes: rechargeable battery 7.4V 2600 mAh and charger
2 large heating elements on the front and rear
Temperature up to 68 ° C
Heating up to 8 hours
Lowest level: shirt + - 8 hours pants 5.5
Middle level: shirt + - 4.5 hours, pants 3.5
Highest level: shirt + - 3 hours, pants 2.5
Colour: black
Washable
Unisex model
Click on the logo below to read the reviews of all our customers.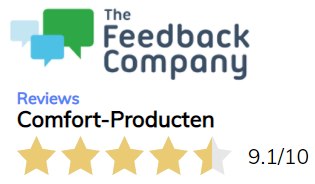 Product information
| | |
| --- | --- |
| Brand | BERTSCHAT® |
| SKU | 8720165969753 |
| EAN | 8720165969753 |
5,0/5
average of 16 review(s)
Prima geregeld, fijn product
Snelle levering en het product warmt goed op. Bij vragen direct antwoord.
Zeer vlotte levering, zeer goede kwaliteit van broek en shirt. Fijne stof!
Robin & Michiel ontzettend bedankt! Nu kunnen we lekker oliebollen bakken zonder het koud te krijgen! Aanrader voor de koukleum.
hele fijne stof, vormt goed om het lichaam. Heerlijk warm pak
heerlijke stof, goed strech past geheid. Verwarming zit op de plekken waar ik het nodig heb
Zeer snel en volledige levering. Ik ben per e-mail goed op de hoogte gehouden van de voortgang. Warm product. Bedankt.
Was niet bekend met het merk bertschat maar ben positief verrast. Na de zolen ook de broek en shirt besteld. Ik weet nog niet hoe lang de accu's mee gaan dat heb ik nog niet getest. Wel aangezet en gevoeld dat de warmte goed werkend is. Volgende dag geleverd zoals afgesproken.
Prettig materiaal, het materiaal vormt goed om het lichaam en bewaart zo goed de warmte. De twee aparte accu's zitten niet in de weg.
Vriendelijke en professionele begeleiding , top bedrijf.
Uitstekend! Netjes een belletje na een mislukte betalingsopdracht, snel en netjes geleverd
Vlugge bediening. Soepele service en vriendelijk omgaan met de klant.
Bij toeval kwam ik deze site tegen, sprak mij aan, omdat ik het op mijn scootmobiet altijd koud heb in de winter.
Tijdens informatie per telefoon, is er zeer goed met mij meegedacht wat het beste zou zijn voor mij.
Heb er een bodywarmer en lange broek besteld en wat heb ik er een plezier van!! Toppie!
Ga nu zelfs als het koud is, er heerlijk op uit, dank u wel , ik raad het een ieder aan.
Goed service, snelle levering. Prettig contact.
Zeer positief. Ik heb er kleding met verwarming gekocht omdat ik nachtdiensten moest werken tegen het vriespunt. Vindbaarheid op internet is een pluspunt. Zo ook de duidelijke en eerlijke omschrijvingen. Ik bestelde mijn producten rond 18:00 uur en had ze de volgende dag binnen.