BERTSCHAT®
Dual Heating Under Gloves PRO | USB
BERTSCHAT® ultra-thin under gloves are now also available with Dual Heating. This means maximum heating on all sides, from the fingertips to the back and palm of the hand. This is the very latest product in the PRO edition and is unique in its kind. This
Ordered before 23:45:00, delivered tomorrow
1 jaar garantie op uw product
Binnen 14 dagen te retourneren
More information? Contact us about this product
Product description
BERTSCHAT® ultra-thin under gloves are now also available with Dual Heating. This means maximum heating on all sides, from the fingertips to the back and palm of the hand. This is the very latest product in the PRO edition and is unique in its kind. This means the glove will release extra warmth and your hands will be delightfully warm.
Temperature regulation
You can set the desired temperature by simply pressing a button. The heated under gloves are adjustable to three different heat settings and can reach a temperature of 68 degrees. Due to the three heat settings, you will always be able to set the desired temperature for your purposes. You can also choose to only heat the back of your hand or the palm of your hand. Of course, you can also activate both sides at the same time.
Batteries: USB rechargeable
The powerful 2200 mAh batteries can be easily connected to the under glove in the designated compartment. The zip for the compartment has been tactically placed on the side of the wrist so that it does not get in the way. The batteries are small and lightweight, and do not affect the suppleness of the under gloves.
Would you like to heat both heating areas at the highest setting for a long period of time? If so, an extra battery pack will be needed. You can easily recharge the glove batteries with the accompanying USB charger. This means you can also charge the batteries on the move using your own power bank.
Suppleness
The under gloves are made of 100% stretch polyester, which means you can easily wear them under a (work) glove. You can also wear the under gloves on their own, for example when driving, walking or working around the house. While work gloves offer protection against wear and tear, winter gloves offer an additional insulation layer in extremely low temperatures.
Suitable for:
Under gloves are suitable for a whole range of activities. For example, under gloves are used when playing golf, hunting, hiking and driving. This under glove is ideal for people who are required to wear work gloves. They can keep their hands warm by wearing under gloves under their work gloves. The under glove is also ideal if you already have good (winter sports) gloves, as they provide an additional insulation layer, which increases the warming effect.
Features:
Including: 2x 7.4V 2,200 mAh extremely thin batteries + USB charger
A total heating area around the entire hand: from the fingertips to the back and palm of the hand.
Material: 100% stretch polyester, and soft.  
Carbon fibre heating elements
USB rechargeable
Heating time: up to 8 hours on a single charge. 
Fits under any glove
Touch screen
Washable & Durable
Ultra-thin and supple
Unisex model.
Heating up to 68 degrees.
Which size do I need?
Because of the stretch material the gloves wil fit all hands. Measure your hand according to the picture below to pick the right size for you.
XS = 16-17 cm
S = 17-18 cm 
M = 18-20 cm (most common for women) 
L = 20-22 cm (most common for men)
XL = 22-24 cm
XXL = 24-26 cm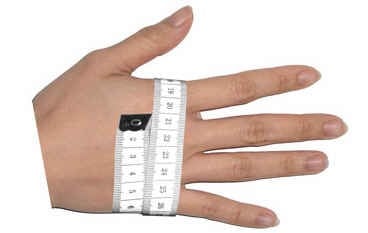 Product information
| | |
| --- | --- |
| Brand | BERTSCHAT® |
| SKU | 8720618146595 |
| EAN | 8720618146595 |
5,0/5
average of 5 review(s)
Tevreden. Weer warme handen en voeten, snel geleverd


Handschoenen zijn op tijd geleverd zoals aangegeven. Kwaliteit is super goed.


UITSTEKENDE handschoenen, enorm verschil met single-heating van b.v. ander merk dat ik al geprobeerd had; Heel, heel erg mee geholpen!
super dunne handschoentjes, fijn aan beide kanten verwarming. handig op te laden met de usb zo in de powerbank of in de auto
Soepele handschoenen met fijne verwarming aan beide kanten. Ideaal tijdens het vissen in de nacht, geen koude handen meer en toch genoeg gevoel in de vingers