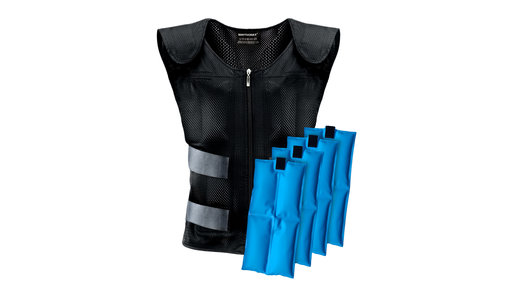 Cooling Products
During hot days, these products offer results!
Read more
€20,62 Excl. tax
€24,95 Incl. tax
Voor 23:45= morgen geleverd!
Alle producten op voorraad!
Altijd gratis verzending!
Cooling fitted sheets and cooling pillowcases. Velfont cooling fitted sheets & pillowcases are ideal during the warm days. Thanks to the thermo-regulating effect, the cooling fitted sheets and cooling pillow covers absorb the heat.
Our cooling vests keep your body cool during the hot days.