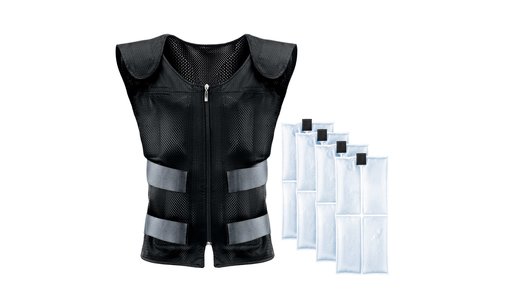 Cooling vest
Cooling vests with cooling elements ensure that you are never too hot again. Our cooling vests are ideal for working in the garden, sports, or just to cool down! View our range below.
Read more
Cooling vest of Comfort products
Our selection of cooling vests are exclusively of top quality. We have a cooling vest from Kilimanjaro wear, and cooling vests from the beloved Macna!
How does a cooling vest work
Our cooling vests use different techniques. It is often the case that the cooling vests are equipped with cooling elements and / or you can fill the vest with water. These cooling elements become active at a certain temperature. A freezer or fridge nearby is therefore not necessary, ideal for holidays!
How long does a cooling vest work
How long a cooling vest stays cold depends on the model. So look further at our product information.
Do you have questions? Or need advice?
We like to help you!

Tel. +31 (0) 8506-53170 (10:00 - 18:00 available)
Email: [email protected] (24 hours a day 7 days a week)