BERTSCHAT®
Sale
Heated Mittens with battery
Heated Mittens with battery
Ordered before 23:45:00, delivered tomorrow
1 jaar garantie op uw product
Binnen 14 dagen te retourneren
More information? Contact us about this product
Product description
Heatable mittens 2.0 with battery - Kilimanjaro Wear®
Outside:
The outer layer is very strong and perfectly insulated. The area around the palm and fingers has been additionally strengthened so that no wear of the mittens can occur. The heated Mittens 2.0 by Kilimanjaro Wear are windproof and waterproof yet breathable. So you are protected against any weather conditions, making this mitten ideal for winter sports, cycling, hiking or for normal daily use.
Inside:
Due to the soft inside, the mittens are particularly comfortable to wear. These heated mittens are already ideal for cycling and hiking, for winter sports and even for climbing the Kilimanjaro and can be heated by the built-in heating even more pleasant! Simply connect the batteries to the heatable mitten, switch on the product by pressing the power button and your hands will be brought to a comfortable temperature. When you get home, remove the batteries and recharge them using the charger and power outlet.
The outer layer is protected by FAN-TEX, which makes the mitten waterproof and breathable at the same time. The inner lining is made of soft material, which makes the mitten feel soft and very comfortable to wear.
touchscreen:
Almost everyone today owns a smartphone or a tablet. If your phone rings while you're wearing the mittens, it's no problem at all, because the tips of the thumb are touch-screen compatible, which makes it unnecessary to remove the mitten to use the phone. The same goes for the tablet, of course: your hands will stay warm!
heating:
The fingertips always have it first thing cold. The heating element of the mittens runs along the fingers and palms, so you will never have cold hands! With the improved technology the 2.0 are the warmest mittens in their class! You will not find warmer copies anywhere!
Rechargeable batteries:
The very flat and extremely energy-saving rechargeable batteries give the mittens exactly the energy needed for heating. You can regulate the degree of heat by three levels on the mitten itself. You simply press the power button and regulate the mitten with the help of the different levels. The flat batteries provide a comfortable fit, but have a limited capacity. If you want to use the heated mittens longer than the batteries can provide energy, then we recommend to order an additional battery pack to replace the batteries if necessary.
waterproof
The mittens are completely waterproof and windproof. Put the batteries in the compartment provided at the back of the mitten. Open the zipper and connect the batteries. Then close the watertight zipper to keep the batteries closed.
No more cold hands with these super strong heated mittens!
Why Comfort Products?
Quality, know-how and service are very important to us. Fast delivery times, excellent customer service combined with the best products, that makes Comfort products unique! What others say about us? Here are reviews that have been collected by the independent The Feedbackcompany.
Material:
- outer layer: 70% polyester & 30% leather.
- Inside: reinforced with leather, for maximum use
- FAN-TEX® waterproof breathable membrane
- Silky smooth lining
- With waterproof zipper for the battery compartments, so that the mittens are 100% waterproof.
- Shatter-proof heating elements made of carbon fiber
- Includes 2 rechargeable 2.600mAh lithium polymer batteries and charger.
- Maximum surface temperature of 65 C ° at maximum load.
- Warm hands with a single charge for up to 8 hours.
- Color: Black
Do You Have Questions? Do you need advice?
We're here to help!
Tel. +31 (0) 85-0653170 (08:00 - 22:00 available)
E-mail: [email protected]
sizes:
What size do I need? Spread your fingers and measure the size of the hand:
S -      17-19 cm 
M        19-21 cm
L -       21-22 cm
XL-      22-24 cm
XXL-    24-26 cm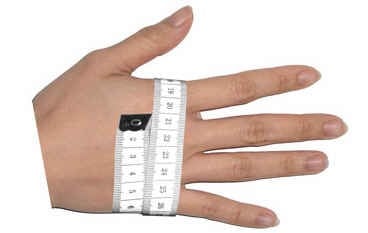 Tip: Do you have an intermediate size? Then choose the larger size.
Product information
| | |
| --- | --- |
| Brand | BERTSCHAT® |
| SKU | 9507918333950  |
| EAN | 9507918333950  |
5,0/5
average of 15 review(s)
Degelijke en warme wanten met een winddichte bovenkant en lederen palmzijde. Het doorgestikte warmtedraad verwarmd de bovenkant tot en met de vingertoppen.
Accuduur heb ik zelf gemeten: 3,5 uur (accu 1) en 4 uur (accu 2) op de middelste stand.
Degelijk product, sterke accu's!
Vroeger nooit zo'n fan van wanten geweest, totdat ik deze zag voor mooie aanbiedingsprijs. Heerlijk op de fiets, hand blijft ook goed warm. ook met koude temperaturen. Overigens goed advies en zeer snelle service!
Na 3 jaar was ik één accu kwijtgeraakt tijdens onze verhuizing denk ik. Gebeld en Michiel heeft dat naar wens voor mij opgelost. Bedankt voor de service.
Wanten besteld maar in de verkeerde maat. Via de chat aangegeven en kreeg goed advies van vriendelijk personeel. Uitnodiging om in de showroom langs te komen. Super tevreden!
(Kilimanjaro Wear verwarmde Wanten 2.0) - Mooi strak uitgevoerde, solide want, prima draagcomfort, ook wat de (i.d.d. zeer dunne) accu's betreft. Ik ben zeker enorm geholpen met deze wanten; Een verademing om op werk, in de supermarkt etc. aan te komen zonder 'dode', spierwitte vingers. En natuurlijk niet te vergeten: uitstekende service zowel wat betreft (zeer snelle) bezorging, als vragen die ik na aankoop had.
Fantastisch. Bedankt. Op de piste veel reclame voor jullie gemaakt.
Leuk bedrijf met mooie producten. Goede uitleg gekregen van medewerker. Grote blij!
Schnelle Lieferung, kompetent auftretend sehr gute Qualität der Ware
Zeer gunstig geprijst en supersnel geleverd!!!
Voldoet prima. snelle levering
Snelle en correcte levering
1e ervaring was erg tevreden.

Uitstekend! Eerst gebeld voor advies. Keurig een medewerker gesproken. Daarna de bestelling uitgevoerd en kreeg de wanten de volgende dag al in huis. Nu met dit weer geniet ik optimaal van de wanten. Had ik jullie maar eerder ontdekt! Een pluim voor jullie! Bedankt voor alles.