Gratis verzending!

Kies zelf datum/plek bezorging!

14 dagen retourrecht!
Al meer dan 100.000 tevreden klanten

Next day delivery on all Orders placed before 23:45
Information
These super thin elastic gloves with built-in battery ensure that you never get cold hands again! Ideal for cold hands!
Due to the super thin elastic fabric they can be worn under any other normal gloves. These may be work gloves or ski / snowboard or motorcycle gloves. 
Are you looking for comfortable heated over-gloves look below at [related products] or search on [gloves] in the upper window. 

Advantages of the heated under gloves:
• No more cold hands. 
• Extremely thin comfortable & elastic material. 
• 3 different temperature levels. 
• No cables in the way. 
• Integrated high performance battery. 
• Extremely small battery and weighs only 59 grams. 
• Warm hands for up to 5 hours. 
• 3 different positions: 34 ° C, 39 ° C, 44 ° C  
• This set consists of: 2 gloves + 2 batteries + charger


Help! Which size should I choose?
Spread your fingers as shown in the figure below and measure the hand circumference.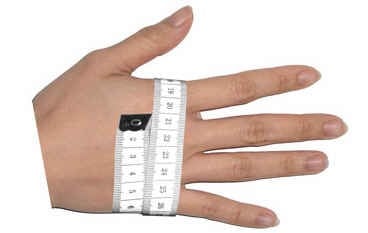 XXS = Hand circumference between 16-18 - Most chosen for children / small hands 
XS / S = Hand circumference between 18-20 -Meest chosen for women 
M / L = Hand circumference between 20-22 - Most chosen for men & average hands. 
XLXXL = Hand circumference between 22-24 - Most chosen for large hands. 
Snelle levering, en niet duur.
Lambrigts Kollmann
06 February 2019
Cornelis Sam
13 December 2018
Geert van Tongeren
24 September 2018
Snelle respons. Prima klantenservice
Goed assortiment, snelle levering. Nette service.
Aanvankelijk per ongeluk de verkeerde maat besteld maar snel opgelost. De handschoenen bevallen mij goed. Ik gebruik ze voor zowel voor de wintersport als ook thuis.
M. van Raad
29 December 2017
Via internet gevonden een bestelling gedaan en alles liep heel netjes.Het bestelde artikel werd al snel bezorgd en naar tevredenheid in gebruik genomen.
JH Schulting
27 December 2017
Snelle levering. Handschoenen zien er goed uit.
Goede service en klantvriendelijk
Bart Mol
20 December 2017
Goed. Duidelijke site en snelle levering
Komen na wat beloofd wordt. En dat is in deze tijd niet altijd even gewoon
Wim Schouten
07 October 2017
Zeer goede omschrijving van het produkt op de website. Zeer snelle en goede levering met een zeer goede verpakking.
Yvonne Poelman
14 September 2017
Blij met de aankoop. Aandacht voor detail. Genoeg ruimte voor de accu zonder dat deze in de weg zit.
Joke Bremer
12 August 2017
Heel fijn tijdens het fietsen. Snelle levering en mooi verpakt.