Heated Under gloves Kilimanjaro Wear ®
|
Voor 23:45 besteld = morgen geleverd!

Tel. klantenservice: 10:00-18:00

Altijd gratis verzending!
Information
Heated gloves Kilimanjaro Wear®:
Kilimanjaro Wear® presents supple gloves. These gloves are perfect to wear under your existing gloves. Think of this for example; work gloves, mittens, motorcycle gloves specialist gloves that are perfect but not just warm enough, with the ultra-thin heated gloves from Kilimanjaro Wear® you keep the structure of your existing gloves, but these are heated from the inside. 
Design:
The gloves of Kilimanjaro Wear® feel wonderfully silky soft because they are made of both silk and elastane for the elasticity. A great deal of attention has been paid to the design for the invisible / inaccessible working away of the extremely small battery. This powerful battery is easily placed in the appropriate box in the wrist. 
Touchscreen: 
The gloves of Kilimanjaro Wear® are equipped with a touchscreen. This means that you can operate a smartphone / tablet without having to remove the gloves. 
Extremely powerful efficient and durable battery: 
The Kilimanjaro Wear® gloves are equipped with the latest generation of rechargeable batteries. These batteries perform above average and can therefore heat the gloves to the warmest possible temperature. The average battery life is: 2.5-8 hours on a single charge. If the batteries are empty, you can recharge them. Do you still want to warm the gloves longer? Unfortunately, there is no more energy in batteries. However, you can order extra batteries at a reasonable price. See the ordering process for extra battery set. 
About gloves :
Are you looking for comfortable heated over-gloves? We offer heated over-gloves. See below for related products. 
Why Comfort Products? 
Comfort Products Europe BV is the largest supplier of the Kilimanjaro Wear® brand in Europe. This has the advantage for you that you always have the latest models. At Comfort-Products we pay much attention to expertise, our customer service for all your questions is also open from 08: 00-22: 00. You receive unlimited support on all our products. Whether you have a question today / tomorrow next week or in 5 years, our specialists are happy to help you!
Do you have questions? Or need advice? 
We like to help you! 
Tel. +31 (0) 8506-53170 (10:00 - 22:00 available) 
E-mail:
[email protected]
Touchscreen Heated under Gloves
Thin and elastic design.
Heating elements; over the palm and along all fingers.  
The glove is in 3 different temperatures. 
Touchscreen  fingers  on both gloves  thumb + index finger
No cables that get in the way.  
With zipper lockable compartment for the batteries.
Heating elements with carbon fiber .
Extremely flat battery .
Warm hands up to 2,5-8 hours long. 
3 different temperatures possible:

L 33%: 35-42 ℃

M 66%:45-55 ℃

H 100%:50-58 ℃

This set comes with:  2 gloves + 2 batteries + charger
color: matt black.

Available sizes:
Which size do I need? Spread your fingers and measure the hand circumference as shown in the image below.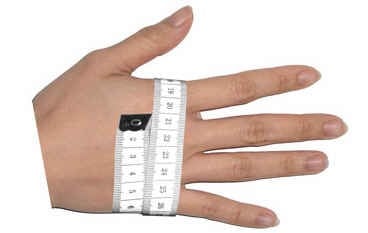 Hand circumference between 16-18 cm then choose size S 
Hand circumference between 18-20 cm choose size M (most chosen for women) 
Hand circumference between 20-22 cm then choose size  L (most chosen for men)
Hand circumference between 22-24 cm then choose size XL
Reviews
average of 13 review(s)
By
:
Daan Wild
Date
:
07/10/2020
Super goede webshop. Bestelling was de volgende dag al in huis
By
:
Eric
Date
:
07/09/2020
By
:
Martine M.
Date
:
31/10/2019
Goede kwaliteit. Boven verwachtingen ik sta heerlijk met warme handen langs het hockeyveld.
By
:
Maarten
Date
:
12/09/2019
Zeer goede service! Erg blij met het bestelde product!
By
:
Menzo
Date
:
05/09/2019
Product voldoet aan de verwachtingen . Geleverd op dag 2 na bestelling dat is voor mij dik in orde.
By
:
Bram
Date
:
14/06/2019
Goedgekeurd. Zelfs met 20 graden heb ik al koude handen. Deze subtiele handschoenen kan ik altijd dragen en kan gemakkelijk mijn wanten met skiën er over heen dragen.
By
:
P. Akker
Date
:
18/01/2019
Eerste kennismaking. Alles goed.
By
:
Leonne
Date
:
14/01/2019
By
:
Stefan
Date
:
28/12/2018
Super service! Zelfs tijdens de feestdagen snelle reactie, snelle service Top.
By
:
Sandy Put
Date
:
08/11/2018
Klantvriendelijk, deskundig en meedenken over welk product het beste bij mijn persoonlijke situatie past. Ik ga vol vertrouwen met warme handen de winter in.
By
:
D. van Leeden
Date
:
26/10/2018
Zeer vriendelijk en kennis van zaken. Vriendelijke ontvangst en een goede voorlichting.
By
:
Uitstekend.
Date
:
21/10/2018
Ben in de showroom goed geholpen door Bert. De handschoenen zijn goed en heel dun en daardoor voor mij makkelijk te gebruiken. Groeten, Wouter.
By
:
Frans
Date
:
08/10/2018
De handschoenen 19:00 besteld en op de website staat 18:30 maar toch de volgende dag in huis! Goed verpakt en ben zeer tevreden over de handschoenen.