Heated Gloves with rechargeable batteries - PRO
|
Voor 23:45 besteld = morgen geleverd!

Tel. klantenservice: 10:00-18:00

Altijd gratis verzending!
Information
BERTSCHAT® Electrically Heated Gloves with rechargeable batteries - PRO
The latest model of the BERTSCHAT® Heated Gloves is the must have for the coming winter. This PRO edition has the largest possible heating surface which is technically possible, from fingertips to the wrist everything is heated to the maximum. Ideal for winter sports when you go off the slopes, cycle a round, go to work with the speed pedelec or if you suffer from Raynaud's syndrome. This BERTSCHAT® PRO edition protects you at all times against the cold.
The ideal temperature
The BERTSCHAT® Heated Gloves provide warmth from the fingertips to the wrist. By means of three positions (I, II, III) you can always adjust the heat to your needs so that you always have wonderfully warm hands.
Insulation:
The heating in these BERTSCHAT® heated gloves is durable and efficient. Due to the high insulation value of these gloves, they achieve unprecedented warmth. This PRO edition contains 3M Thinsulate of such quality that it feels extra soft but also retains the heat for an extremely long time. This combination makes this glove unique in its warmth.
What properties do the gloves have?
Including: 2 rechargeable batteries (2,600 mAh) and charger.
Heating elements all over the hand, including fingertips.
Wind & waterproof layer.
3M Thinsulate insulation.
Hipora® waterproof and breathable membrane.
Touch screen: You can use the phone / tablet with the gloves on.
Heated hands for up to 5 hours on a single charge.
Level III - 2 hours / Level II - 3 hours / Level I - 5 hours
Waterproof zipper with lockable compartment for the batteries.
Unisex model. Suitable for both men and women.
Suitable for: Winter sports, Cycling, Electric bicycles, Speed pedelecs, Raynaud's phenomenon.
What material are the gloves made of?
Outer layer of 70% polyester and 30% goat leather.
Waterproof zipper with lockable compartment for the batteries.
What is the right size for me?
You simply measure the suitable size of your gloves. Spread your fingers as shown in the picture and measure the circumference.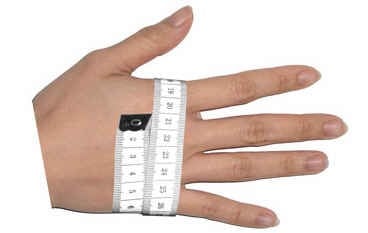 XS-15 - 17.5 CM
S-17.5-20 cm
M- 20 - 22.5 CM (most chosen by women)
L- 22.5 - 25 CM (most chosen by men)
XL - 25 - 27.5 CM
XXL- 27.5 - 30 CM
Click on the logo below to read the reviews of all our customers.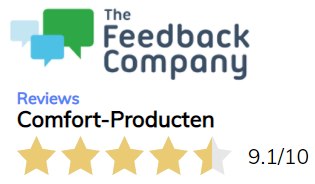 Reviews
average of 16 review(s)
By
:
Jaap Schiebaan
Date
:
28/01/2021
Ik heb van die elektrisch verwarmde handschoenen bij dit bedrijf gekocht. Had een vraag over de werking van de accu's. Contact opgenomen met Comfort. Snelle reactie en uitstekende communicatie. Kwaliteit van het product is daardoor nu optimaal.
Ik ben vol lof over de serviceverlening. Dat kán niet beter! Bij Comfort kan je met een gerust hart bestellen. Ik ben maximaal tevreden
By
:
Kim Langedijk
Date
:
29/12/2020
Jaren last van Raynaud nooit echt een oplossing gevonden, van alles geprobeerd. Besloten wat duurdere handschoenen te kopen, maar dit zijn deze bertschat handschoenen zeker waard. Wat een warmte en tot aan de vingertoppen. Super blij mee! Bedankt ook voor het goede advies!
By
:
Elly
Date
:
06/12/2020
Net ontvangen, 1 keer mee gefietst. Vingers blijven comfortabel warm, zonder gekookt te worden.
By
:
Eric Harbers
Date
:
02/12/2020
Super goede service bij de verkoop. Ook een fijn product deze verwarmde handschoenen
By
:
Bertrand
Date
:
26/11/2020
Uitstekend. Niets meer veranderen. Snel geleverd en top handschoenen. Zeer tevreden.
By
:
Diane
Date
:
12/11/2020
Wanten besteld maar in de verkeerde maat. Via de chat aangegeven en kreeg goed advies van vriendelijk personeel. Uitnodiging om in de showroom langs te komen. Uiteindelijk met handschoenen naar huis gegaan. Wat een service, kwaliteit en een snelle levering. En..... vanmorgen had ik heerlijk warme handen op de fiets! Top!
By
:
Tony
Date
:
30/10/2020
Perfecte behandeling en goede uitleg.
Ze nemen de tijd voor je en je mag alles passen en testen.
By
:
Bram G
Date
:
29/10/2020
Goede communicatie via de chat. Verwarmde sokken en handschoenen besteld de handschoenen waren aan de krappe kant dus eventjes een maat groter besteld zo dat ik kan vergelijken welke het beste passen. Geld netjes terug gestort gekregen binnen de afgesproken 3 dagen.
By
:
Helenshaarmode
Date
:
19/10/2020
Zeer uitzonderlijke service en snelle reactie en een super fijne afhandeling!!!
Dank daar voor!!
By
:
Jeanette
Date
:
13/10/2020
Goed geholpen bij aankoop van dit product
By
:
Marcel
Date
:
05/10/2020
By
:
Danee
Date
:
01/10/2020
Goed product. En wertk goed voor het syndroom van raynaud.
By
:
Henny W.
Date
:
28/09/2020
Zeer positief, zowel klantenservice als expertise van dit bedrijf. De Bertschat Pro handschoenen zijn mooi en degelijk gemaakt en verwarmen naar tevredenheid en behoren mi tot de beste in zijn soort.
By
:
Jonkman
Date
:
15/09/2020
Uiterst comfortabele handschoenen, fijne pasvorm en worden goed warm
By
:
Ranjith
Date
:
04/09/2020
By
:
Willem de Boer
Date
:
02/09/2020
Optijd besteld voor het herfst- winterseizoen voor de fietstochten. Handschoenen worden op de hoogste stand enorm warm, prettig! Tevreden!