Heated Motorcycle Glove Macna FOTON _2020_ + Touchscreen
Gratis verzending!

Kies zelf datum/plek bezorging!

14 dagen retourrecht!
Al meer dan 100.000 tevreden klanten

Next day delivery on all Orders placed before 23:45
Information
Macna FOTON 2020 + Touch screen heated gloves
You have a motorcycle / scooter and good motorcycle gloves but during the cold days your fingers freeze so you can not operate the motorcycle / scooter properly? There, Macna introduces the new FOTON 2020 heated gloves. Never again run cold hands during the motor / scooter! 
Electric heating: 
The Macna FOTON 2020 heated glove has very strong and large heating panels. These heating panels made of carbon fiber run both along the fingers and at the palm of the hand. This allows you to operate the engine even under the coldest weather conditions. 
Waterproof & Breathable
The Macna heated gloves are equipped with Raintex membrane. This membrane ensures that the glove is waterproof but breathable. This prevents the gloves from getting moist on the inside.
Hand protection: 
The Macna heated glove protects you from falls and bumps. The outside of the Macna heated glove is made from real goatskin with soft EVA knuckle protection to protect your hands optimally. 
Which size should I choose? 
Below you will find the size of help for your hands. Spread your fingers as on the image and measure this outline.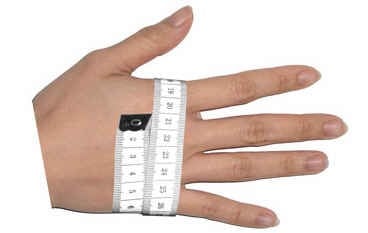 S   =  20-21 CM
M  = 21-22 CM
L   =  22-23 CM 
XL = 24-25 CM (most choosen)
XXL= 25-26 CM
3XL= 26-27 CM
4XL= 27-28 CM
You are not completely out of it? 
We like to help you!
Or visit our showroom in Woerden (by appointment) 
Other features: 
Touchscreen finger to operate your Smartphone. 
Electrically heated gloves by means of a portable battery
Waterproof and breathable thanks to the Raintex membrane with Sensigrip
Lined with Bemberg textile
EVA soft knuckle protection
30 degrees buckle; for more freedom of movement at the wrist
Screencleaner; with a simple movement you sweep the raindrops off the visor
Ergonomic thumb; the leather of thumb and forefinger consist of 1 whole for more wearing comfort
Zoethouder
14 January 2020
Bestelling netjes verpakt, product (verwarmde motorhandschoenen) voldoet geheel aan verwachtingen.
jesus vasquez
28 November 2019
Doen alles zoals je zou verwachten. Snel en netjes. Top
William (BE)
28 November 2019
Correcte en snelle afhandeling. Duidelijke webside.
Fantastische service! Had een accu verloren en dacht dat de handschoen defect was. Dezelfde dag verstuurd en opgelost door de jongens van Comfort-Producten. Mijn volgende aankopen zal ik ook zeker bij jullie doen want andere bedrijven kunnen leren van jullie snelle handelen bij service op producten.
martijn Verhulsdonck
30 January 2019
Snelle levering en een fantastische service. Ik wilde iets ruilen voor een ander product en dat ging super. Ik werd zelfs gebeld met een paar suggesties en kan dat nu in de showroom ophalen.
Stephan K
20 December 2018
Zeer snel geleverd en goed advies. Dat noem ik nog eens uitstekende service!
Harmelen
29 November 2018
Vanwege wat vragen even gebeld met dit bedrijf . Goed geholpen en duidelijke uitleg gekregen
Dirk de Jong
18 November 2018
Tevreden met mijn aankoop bij Comfort-Producten. De levering volgde de volgende dag. De handschoenen had ik al maar nu ze in de aanbieding zijn met een extra accupack nog één paar bijbesteld voor mijn vrouw.