BERTSCHAT®
- €40
Heated Socks with Rechargeable batteries PRO
Heated Socks with Rechargeable batteries PRO
Ordered before 23:45:00, delivered tomorrow
1 jaar garantie op uw product
Binnen 14 dagen te retourneren
More information? Contact us about this product
Product description
BERTSCHAT® Professional Heated Socks PRO
BERTSCHAT® Heated Socks are the solution for cold feet. The socks feel like normal socks, but the built-in heating elements provide extra warmth. Cold days are a thing of the past. Ideal for winter sports, bicycle tours or long working days in the cold, for example. Or do you suffer from Raynaud's phenomenon? Then these socks are an absolute must.
Large heating surface:
Your feet work so that when your toes are cold, the rest of the foot feels cold afterward. These heated socks from BERTSCHAT® heat your entire front of the foot. There is a large heating surface at both the top and bottom (for comparison: 4 times larger than that of Lenz®). Thanks to this large heating surface, you will never have cold feet again.
Durability:
The BERTSCHAT® heated socks are durable in use. The heated socks are washable and can therefore be used again and again. Would you prefer an extra pair of socks for when the others are being washed? You can order these below under "related products".
Strong rechargeable batteries:
These socks are powered by 7.4V 2,600mAh (19.24Wh) batteries. These are extremely flat so that you don't feel them during use. Are you looking for maximum warmth from a single battery charge? Then the BERTSCHAT® professional heated socks are the right choice!
Extension cable:
The flat batteries of the heated socks are placed on the side of the socks. These are extremely flat and do not feel. Would you prefer to keep the batteries in your pants or jacket pocket, for example? No problem! The extension cables fit on the BERTSCHAT® heated socks. Simply connect and you can place the batteries up to 110 cm from the socket. To order? See "related products"
How long do the socks heat?
The BERTSCHAT® heated socks have the largest possible heating surface. The temperature has also been maximized. Despite the fact that this consumes a lot of energy / power, it is possible to provide the socks with energy for up to 10 hours on a single charge. Then you can easily recharge the batteries with the supplied charger.
Do you want to heat your socks for longer? Unfortunately, no more energy can fit in a battery without it becoming uncomfortably large. You can easily order an extra set of batteries so that the socks are heated twice as long.
Characteristics:
Includes: extremely flat 2x 2,600 mAh 7.4V batteries (19.24Wh) + charger.
Improved battery pocket for more comfort.
Heating of up to 10+ hours on a single charge.
Heating up to 68 degrees.
Top and bottom heating at your toe area.
Material: 80% cotton 12% Nylon 8% Elastan.
Operation on the side for 3 different temperature settings.
Unisex model: for both women and men.
Are you looking for a different model? View our full range of heated socks.
Click on the logo below to read the reviews of all our customers.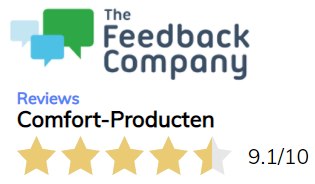 Product information
| | |
| --- | --- |
| Brand | BERTSCHAT® |
| SKU | 8720165969548 |
| EAN | 8720165969548 |
5,0/5
average of 23 review(s)
Tevreden. Weer warme handen en voeten, snel geleverd


Heb de sokken sinds een tiental dagen in mijn bezit en gebruik ze op de fiets. Voldoen wat betreft draagcomfort, warmteproductie, opladen. Tot nu toe zeer tevreden. Bij het opladen was de LED eerst rood, nadien bleef ze afwisselend rood/groen aangeven, ùùùren. Hierover met de firma gebeld. Werd netjes teruggebeld met de boodschap dat dit ok is, en dat verkeerdelijk in de handleiding staat dat z schakelt op groen. Dus: prima service! AANRADER!
Meer dan prima service, goed mailcontact en de bestelde elektrische sokken zien er goed uit en zitten lekker. Laat de koude winter maar komen!


Al vanaales geprobeerd, geweldige sokken. Echt warm en hele skidag controle en genot! DANK
Volgende dag geleverd. Dat zie je niet vaak meer. De sokken verwarmen goed. Ik heb ook sokken van Lenz gehad. Deze zijn veel duurder maar verwarmen niet zoveel als deze sokken. Handig ook dat de accu's op te laden zijn met USB.
Warme sokken, ook de handschoenen aangeschaft voor het personeel. Accus'zijn verwisselbaar, dat is ideaal. Bedankt voor het advies Rutger!
Zeer tevreden en goed verstelbaar. Makkelijk te bedienen, fijne handleiding in het Nederlands.
Ik ben eindelijk van ijskoude voeten af als ik ga fietsen met kouder weer. Ik heb geen excuus meer om thuis te blijven. Helaas bleek dat in 1 sok een los contact zat waardoor hij spontaan uit ging. Gemeld bij comfort producten en de volgende dag had ik een nieuwe sok thuis. Topservice!
handig en goed verstelbaar met de drie standen
Na talloze eerdere bestelpogingen eindelijk een product gevonden dat wel mijn wensen vervult. Goed te bedienen, op de hoogste stand worden ze enorm warm in mijn Timberlands. Top! En bedankt voor het advies!
Fijne, europese, maatvoering. Met maat 42,5 was de maat 42-44 geschikt. Op de hoogste stand vind ik ze persoonlijk zelf te warm en schakel ik snel terug naar stand 2. Mooi en eenvoudig
Goed advies over welke verwarmde sokken voor mij geschikt zijn en waarom. Snelle levering en alles erg netjes verpakt.

Door Raynaud heb ik ook zonder vorst altijd koude voeten. Vooral op de fiets. Met deze sokken niet meer. Het zijn eigenlijk kousen, zoals op de afbeelding is te zien.
Hele goede service.
Worden lekker snel warm.
Zeer tevreden.
Goede communicatie via de chat. Verwarmde sokken en handschoenen besteld de handschoenen waren aan de krappe kant dus eventjes een maat groter besteld zo dat ik kan vergelijken welke het beste passen.
Geld netjes terug gestort gekregen binnen de afgesproken 3 dagen.
Snelle levering, goed product!
Zeer goede service en zeer goed produkt
Hier word ik echt vrolijk van, goed verwarmingselement en op de hoogste stand worden ze echt heel erg warm
Hele comfortabele en warme sokken. Top!
Deze PRO-sokken had ik eerder moeten hebben! Worden pittig warm, eindelijk weer zonder na te denken naar buiten. Fijn draagcomfort en zeer snelle en gratis levering