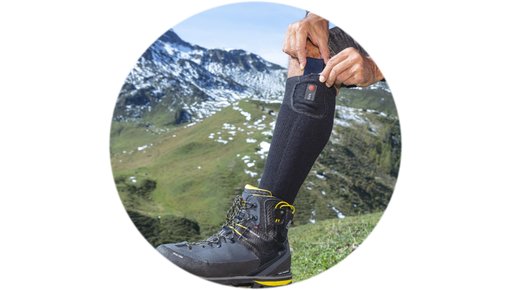 Electrically Heated Socks
Here you will find our collection of heated socks with integrated heating elements ensuring that you will never get cold feet again.
Read more
€214,83
€204,92
Excl. tax
€259,95
€247,95
Incl. tax
€165,25 Excl. tax
€199,95 Incl. tax
Voor 23:45 = morgen geleverd!
Alle producten op voorraad!
Altijd gratis verzending!
€190,04
€177,64
Excl. tax
€229,95
€214,95
Incl. tax
Tiles, laminate, parquet, tiles. Every type of floor is sometimes cold. And then we have not even mentioned the walks outside. At various times your feet ask for heat and you can give it with our heated socks.
Our electrically heated socks from Lenz are equipped with a powerful battery. This powerful battery ensures that the heated socks are constantly warm. So you know for sure that always has warm feet!
Do you have questions? Or need advice?
We like to help you!
Tel . +31 (0) 85-0653170 (10: 00-22: 00 available)
E-mail: [email protected]
Or you can visit our showroom.
Open Monday to Sunday (by appointment)