BERTSCHAT®
Sale
Heated Soles PRO
Heated Soles with built-in rechargeable battery PRO
Ordered before 23:45:00, delivered tomorrow
1 jaar garantie op uw product
Binnen 14 dagen te retourneren
More information? Contact us about this product
Product description
Electric Heated Soles with built-in batteries PRO
Always suffer from cold feet? Search no further! The new BERTSCHAT® electrically heated soles with built-in batteries offer the solution! No hassle with cables! Simply place the sole in your shoe, select the correct position (I, II, III) with the remote control and your feet will be wonderfully warm.
Ergonomic Supportive Design:
BERTSCHAT® heated soles are specially designed for the ultimate walking comfort. It
design is designed by specialists and foot therapists and offers optimal support and maximum cushioning. The battery and mechanism have been professionally concealed so that you do not feel them.
Which size should I select?
You can select your own size. The combination sizes of BERTSCHAT® heated insoles make it possible to trim them as desired.
How long will the soles warm my feet?
BERTSCHAT® heated insoles are equipped with the strongest possible battery, which is technically possible. How long it heated depends on several factors. There are sensors in the sole that monitor the heat. For example, when you wear well-insulated shoes, the heating requires less energy to reach a certain temperature than when you wear these soles in sports shoes where the heat dissipates quickly. With good heating and a strong battery, BERTSCHAT® has managed to develop a sole that can heat your feet for up to 14 hours on a single battery charge. If the batteries are empty, you can recharge them with the supplied charger.
Remote control:
BERTSCHAT® Heated Insoles are supplied including a remote control. With this remote control you can choose the desired temperature or switch the soles on / off.
Where is the heating located?
Your toes get cold first, here is the heating of the soles. Why doesn't the whole sole get warm? Because all energy must come from a limited energy storage, the battery will run out faster if the entire sole is heated. In addition, this would be "wasted" energy. Because when your toes get warm it radiates to the rest of your foot and heats it up completely.
How do I charge the soles?
BERTSCHAT® heated soles can be charged with a universal USB connection. This means that you can charge the soles at any USB connection, but also on the go with a portable power bank, for example.
Characteristics:
Suitable for all types of shoes, hiking boots, ski boots, snow boots, work shoes, riding boots, slippers, boots, cycling shoes etc.
Battery life: Up to 14 hours of heating on a single charge!
Extremely flat sole that fits in every shoe.
No cables, completely wireless.
Double integrated powerful rechargeable battery. 2,200 mAh 3.7V
Supportive comfort design sole.
Built-in temperature sensor for an optimized foot climate and maximum
efficiency.
Unisex model: for both women and men.
Click on the logo below to read the reviews of all our customers.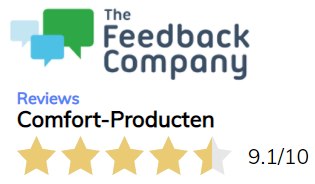 Product information
| | |
| --- | --- |
| Brand | BERTSCHAT® |
| SKU | 8720165969197 |
| EAN | 8720165969197 |
5,0/5
average of 17 review(s)
Zolen geven goede verwarming, mooie aanbieding
Super tevreden over dit bedrijf!!
Zolen werken goed. Lekker warme voeten. Ontzettende goede service. Snelle levering en communicatie via de mail of per telefoon loopt heel vlot.
Ik dacht dat de zolen niet goed waren, dus ik heb ze opgestuurd, zodat hun ze konden doormeten. Alleen er was niks aan de hand. Ik had een fout gemaakt. Ik had aangeboden om de rekening van de gemaakte kosten op te sturen. Het was immers mijn fout. Maar ondanks dat het mijn fout was hebben zij ook gewoon de kosten op zich genomen!! Super!! Zeer zeker aan te raden!!
Zeer goede producten
Alles werd haar fijn uitleg over mijn verwarmde zooltjes
En gaven mijn goede service
Bedankt mensen
Heel goed product! En goede kwaliteit! Ik ben er heel blij mee. Lekker lang warme voeten heerlijk!
Ik had er nog nooit van gehoord met ingebouwde accu, maakt ze iets voller. Zo'n 80 milimeter op zijn dikst, oude zool eruit gehaald en past perfect. Ideaal
Verzending goed. Product goed service goed. Totaal goed.
Zeer tevreden over dit bedrijf, in het verleden al de verwarmde zolen van kilimanjaro gehad. Gewezen op deze nieuwe zolen met nieuwe technologie en worden top warm en gaan lekker lang mee, mooi ontwerp!
Voor de eerste keer hier iets besteld .verwarmde inlegzolen met ingebouwde accu. Snel bezorgd .
Super goede webshop. Bestelling was de volgende dag al in huis
Keurig op tijd en snel geleverd!
prima produkt, werken goed en lang
En tevreden klant ben ik.
Lekkere warme voetjes nu het weer wat stormachtiger begint te worden, product volgende dag in huis conform afspraak. toppie!
Wilde het product voor mijn vrouw dit jaar op tijd in huis hebben en dat is gelukt, volgende dag in huis. Zolen worden goed warm en handig te verstellen met de afstandsbediening , fijn product!