BERTSCHAT®
- €40
Heated Under Gloves
Heated Under Gloves with rechargeable batteries PRO
Ordered before 23:45:00, delivered tomorrow
1 jaar garantie op uw product
Binnen 14 dagen te retourneren
More information? Contact us about this product
Product description
Heated Under Gloves with rechargeable batteries PRO
Ultra thin under gloves that fit in any gloves! You always have cold hands but don't want to wear big gloves? You have nice winter sports gloves, but they just don't get warm enough? Or do you have good (mandatory) work gloves, but they feel cold? Then BERTSCHAT® has the solution! Heated Under Gloves with rechargeable batteries.
How does it work?
The rechargeable batteries are connected to the gloves. Then press the on / off button and select the desired setting. Now the gloves are getting warm. Under normal circumstances this is sufficient, do you go cycling or winter sports, or do you work with "mandatory" work gloves? Then you can put it on over it. Now the heated under gloves provide extra warmth to your hands and your 'over' glove provides protection and insulation against extra cold and possible wind.
These under gloves can also be used without 'over' gloves. However, this glove is specially designed to wear gloves, among other things. To make this glove as thin as possible, this glove has no wind / waterproof layer and no insulation.
Would you prefer a glove that has direct wind, waterproof and insulation? Click here for all our gloves.
Heating:
The heating runs over the palm and all the way to the fingertips. This way you can feel the warmth all over your hand. Simply connect the batteries and operate the on / off button and you will get wonderfully warm hands.
Improved Touchscreen:
These gloves feature the latest wear-resistant touchscreen fabric. Due to the flexible shape you can operate keyboards and touchscreen screens with these heated under gloves.
Strong 2,200 mAh Batteries:
One of the most important aspects of the gloves are the powerful batteries. It is not easy to manufacture strong batteries in a small format. BERTSCHAT® powerful 7.4V batteries that are up to 40% thinner than other providers.
Characteristics:
Inclusive: 2x 7.4V 2,200 mAh extremely flat batteries + charging system
Material: soft and fully stretch polyester.
Carbon fiber heat elements. (Unbreakable)
Heating time: up to 8 hours on a single charge.
Fast charging time.
Washable & Durable
Ultra thin
Water resistant. The gloves are allowed to get wet.
Unisex model: for both women and men.
Heat up to 68 degrees.
Ideal for: winter sports, work gloves, hunting, cycling, walking.
Fit:
The gloves are stretch and therefore always fit! If you measure your hand circumference like the image below, you can immediately see which glove suits you best: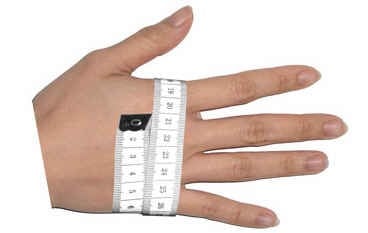 S = 16-18 cm
M = 18-20 cm (most chosen by women)
L = 20-22 cm (most chosen by men)
XL = 22-24 cm
Are you looking for a different model? View our full range of heated gloves.
Click on the logo below to read the reviews of all our customers.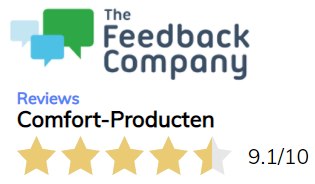 Product information
| | |
| --- | --- |
| Brand | BERTSCHAT® |
| SKU | 8720165969593 |
| EAN | 8720165969593 |
5,0/5
average of 17 review(s)
Prima geholpen, goede voorlichting en snelle reactie op mijn via email gestelde vragen.


Wat een super handschoenen. Ik gebruik ze bij wild spotten en kan ze gewoon aanhouden terwijl ik mijn fotocamera of video camcorder hanteer. Snelle levering en top kwaliteit
Voldoet aan de verwachting en lekker soepel
mooie aanbieding, verwarmen goed ook de vingertoppen. Dit is wat ik zocht
prettige handschoenen voor tijdens de hond uit laten, verwarmen prima
Gebruik de handschoenen bij ons in de vriesloods. Geen dode vingers meer.
PostNL had enorm lang nodig om te bezorgen, konden ze mn ook nie vinden. Product is verder echt top! Goede warmte en inderdaad enorm dun
Heerlijk soepel handschoentje, weer warme handen tijdens het uitlaten van de hond!
wat een heerlijk soepel handschoentje. ideaal voor tijdens de golf. GEbruik de handschoen ook voor in de tuin, onder mn werkhandschoenen ennnnn wordt lekker warm!
Global Capital Company B.V.
19/10/2020
Snelle en juiste uitlevering na bestelling via website
Geweldig deze handschoenen. Goede webshop waren ze allemaal maar zo. Tel contact gehad en een goed advies gekregen. Ga zo door!!!!!!!
Beter wordt het niet! Hier staat klant, service en kwaliteit op nr 1
Ik ben, tot nu, uitermate positief. Ik ontving tijdig wat ik besteld had. Maar het was te klein. En ik kreeg de toezegging dat er voor een grotere maat gezorgd wordt. Klasse service!
Top service en kwaliteit, een bedrijf dat zowel klant als product op nr 1 zet!
Handschoenen zijn spr warm, passen perfect onder me motor handschoenen.
Ideale onderhandschoen voor onder de tuinhandschoenen. Met verschillende standen goed af te stemmen op het weer. Prettig.
Super! Volgende dag in huis!