Kilimanjaro Wear Heatable glove STORM 2
|
Voor 23:45 besteld = morgen geleverd!

Tel. klantenservice: 10:00-18:00

Altijd gratis verzending!
Information
Heatable glove STORM 2
The outside of this glove is very strong and perfectly insulated. This glove bears the name "Storm", and quite well, because you are optimally prepared against the heaviest storms. The fully waterproof outer layer protects your hands against any weather conditions.
Due to the soft inside of the glove is particularly comfortable to wear. These heated gloves are already ideal for cycling and hiking, for winter sports and even for climbing the Kilimanjaro and can be heated by the built-in heating even more pleasant! Simply connect the batteries to the heated glove, switch on the product by pressing a button and your hands are warmed up to a comfortable temperature. The gloves are rechargeable. When you get home remove the batteries and simply charge them with the charger. The outer layer is protected by FAN-TEX, which makes the glove waterproof and breathable at the same time. The inner lining is made of soft material, which makes the glove soft and very comfortable to wear.
fingertips:
The fingertips always have it first thing cold. The heating element of the glove runs along the fingers to keep it warm. The fingertips of the Storm 2.0 gloves are therefore additionally reinforced to defy wind and water. So your hands are optimally protected and you always have warm hands!
touchscreen:
Almost everyone today owns a smartphone or a tablet. If your phone rings while you're wearing the gloves, it's no problem as the tips of the glove fingers are touch-screen compatible, which makes it unnecessary to remove the glove to use the phone. The same is true of course for the tablet. Your hands stay warm here!
Batteries & Charger:
The very flat and extremely energy-efficient rechargeable batteries (2600mAh) give the gloves exactly the energy needed to heat them. You can regulate the degree of heat by three levels on the glove itself. To turn it on, just press the button and adjust the glove using the different levels. The flat batteries ensure a comfortable fit, but have a limited capacity. If you want to use the heated Storm gloves longer than the batteries can provide energy, then we recommend to order an additional battery pack, so you can replace the batteries if necessary. This will keep your hands in your gloves warm for a long time!
Waterproof
The gloves are completely waterproof and windproof. Put the batteries in the compartment provided at the back of the glove. Open the zipper and connect the batteries. Then close the watertight zipper to keep the batteries closed.
No more cold hands with these super strong heated gloves!

Why Comfort Products?
Quality, know-how and service are very important to us! Fast delivery times, excellent customer service combined with the best products, this makes Comfort products so unique!

Material:
- outer layer: 70% polyester & 30% leather.
- outer layer: reinforced with leather for maximum stress
- FAN-TEX® waterproof breathable membrane
- With waterproof zipper for the battery compartments, so the gloves are 100% waterproof.
- Strong heating elements with carbon fiber
- Including 2 rechargeable LiPo batteries 2.600mAh + charger.
- Maximum surface temperature of 65 C ° at maximum load.
- Warm hands for up to 8 hours with a single charge.
- Color: Black
- Suitable for ladies and gentlemen.
- 12 months factory warranty.
XS- 15 - 17,5 CM
S-   17,5 - 20 CM
M-   20 - 22,5 CM
L-    22,5 - 25 CM
XL-   25 - 27,5 CM
XXL- 27,5 - 30 CM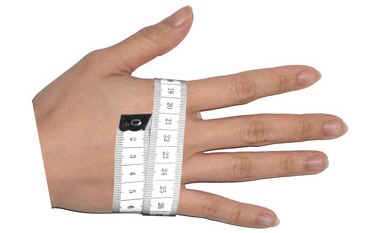 Reviews
average of 16 review(s)
By
:
Donald J.
Date
:
05/11/2020
uiterst prettige handschoen voor de avondwandeling, top
By
:
E. Janssen
Date
:
05/10/2020
Eerste bestelling, ging snel en werd goed op de hoogte gehouden
By
:
Willy Smeets
Date
:
18/09/2020
Ik had verwarmde handschoenen en zolen gekocht om als geschenk te geven aan mijn vriendin. Ik had echter de maat voor beide producten verkeerd ingeschat. Contact opgenomen met medewerkers van het bedrijf die zeer vriendelijk reageerden en mijn fout snel en professioneel hebben rechtgezet.
By
:
Charlee
Date
:
15/09/2020
By
:
Jantine
Date
:
26/03/2020
Heel de winter lang geen koude handen gehad! Bedankt voor deze uitkomst
By
:
Haag
Date
:
28/01/2020
Super handschoenen. Duidelijke site en uitleg. Kwaliteit producten, snelle levering en keurig verpakt.
By
:
Harrie
Date
:
03/01/2020
De site is overzichtelijk en duidelijk. De volgende waren de handschoenen in huis. De handschoenen worden goed warm en ben zeer tevreden.
By
:
Jeroen
Date
:
16/12/2019
Super. Mooi product voor een scherpe prijs. Snel geleverd en heb nu heerlijke warme handen tijdens het rijden.
By
:
Lemco Luehof
Date
:
25/11/2019
Eindelijk de juiste handschoenen
By
:
Jurian
Date
:
13/11/2019
Goede weergave van de producten en duidelijke voorwaarden. Product was goed verpakt en geleverd volgens de afspraken
By
:
Veenman
Date
:
06/11/2019
Prima bedrijf komt afspraken na wat betreft levering
Tel.contact gehad voor de keuze van de handschoenen prima geholpen
By
:
Harrie Huisman
Date
:
04/11/2019
Uitstekend ook i.v.m. dat mijn bestelling via de website niet helemaal goed was verlopen en ben toen zeer goed geholpen om de volgen dag direct contact op tenemen alles goed is afgehandeld. Een mooi en duidelijk site mits je alles goed doet.
By
:
marvin
Date
:
31/10/2019
gemakkelijk en snel geleverd
klantenservice neemt de tijd om te helpen
By
:
Paul
Date
:
24/10/2019
Eigenaar bleef na sluitingstijd op ons wachten. We zijn daarna vriendelijk en vakkundig geholpen.
By
:
Bernard
Date
:
14/10/2019
Uitstekend! Volgende dag aan huis. Fiets er mee naar het werk en deze handschoenen worden goed warm. Heb afdoende aan de laagste stand bij de huidige temperaturen. Bedankt voor de goede uitleg en advies en tot snel want mijn broer wil ook deze handschoenen.
By
:
Bjorn vd Broeck (BE)
Date
:
09/10/2019
Eerste maal besteld en zeer tevreden. Ik zal dan ook niet twijfelen om mijn volgende aankoop bij jullie te kopen.
Product voldoet aan alle verwachtingen. Bedankt voor jullie vlotte service!