STORM Heated Glove with Touchscreen
Gratis verzending!

Kies zelf datum/plek bezorging!

14 dagen retourrecht!
Al meer dan 100.000 tevreden klanten

Next day delivery on all Orders placed before 23:45

Customer service from

08:00

to

22:00
Information
Never more cold hands!
The outside of these gloves are extremely strong and perfectly insulated. Why is this glove called "Storm" are you wondering? Because you can withstand the toughest storms with these gloves! The completely waterproof outer layer protects your hands against all weather conditions.
The soft 3M Thinsulate® inside makes the gloves particularly comfortable to wear. Now these gloves are already warm for cycling, walking, winter sports or climbing the Kilimanjaro, but due to the built-in heating they get even warmer. Simply connect the batteries and press the glove on and these heat the hands to a very pleasant temperature. When you return home, you remove the batteries and charge them infinitely.
The outer layer is protected by Rainguard which makes the glove waterproof but breathable! The inner lining is softly finished with 3M Thinsulate lining so that the glove always feels soft.
Fingertips:
The fingertips first become cold from the body. The heating element of the gloves runs along the fingers to heat them. The fingertips of the Storm gloves are therefore extra reinforced with real leather to keep out wind & water. This way you have warm fingers at all times.
Touchscreen:
Almost everyone has a smartphone / tablet, then the phone will also agree when you have the gloves on, no problem! The top of the fingers are equipped with a touchscreen, so you do not have to take off the gloves before operating the phone.
Batteries:
The very flat but durable rechargeable batteries give the gloves the energy needed to heat them. You can choose between 3 positions on the glove to heat your hands. Simply press the button and the glove switches between the different positions. Do you want to use the Storm heated gloves for longer? Unfortunately, there is no more energy in the flat batteries without being put into use comfortably / invisibly. You can easily order an extra set of batteries for this.
Tip: when you press directly on "combideal" you immediately order an extra set of batteries with a discount.
Waterproof:
The gloves are completely water & windproof. The batteries are placed in the back of the glove. You unzip the appropriate box and connect the batteries. Then close the watertight zipper and the batteries are stored tightly closed.
Never more cold hands with these extremely warm heated gloves!
Material:
- outer layer of 70% polyester & 30% genuine leather.
- Reinforced inside with real leather for maximum user strength.
- Rainguard® waterproof breathable membrane.
- 3M Thinsulate® lining.
- With waterproof zipper closable compartment for the batteries which make the gloves waterproof.
- Extremely strong heating elements with carbon fiber
- Includes 2 rechargeable Li-ion batteries and duo charger.
- Maximum surface temperature of 57 ° C at maximum load.
- Hands heated for up to 7.5 hours on a single charge.
- Colour black
Do you have questions? Or need advice?
We like to help you!
Tel. +31 (0) 85-0653170 (08:00 - 22:00 available)
E-mail: [email protected]
Or visit our showroom in Woerden (by appointment)
Sizes:
What size do I need? Spread your fingers and measure the hand circumference: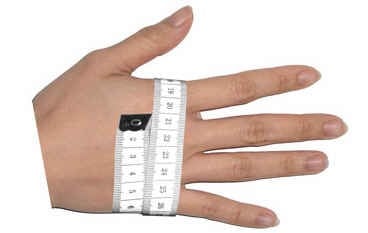 S - 17-19cm
M - 19- 20 cm
L - 20 - 21 cm
XL - 21-23 cm  (most chosen for men)
XXL - 23-25 ​​cm
XXXL - 25 - 28 cm
Tip: are you just in between sizes? Choose the larger size.
You are not completely out of it?
We like to help you!
Tel. +31 (0) 85-0653170 (08:00 - 22:00 available)
E-mail: [email protected]
Or visit our showroom in Woerden (by appointment)
Jonathan
10 September 2019
Had al een set vorig jaar. Nu nog een extra paar voor mijn vader besteld omdat ze in de aanbieding zijn. Top!
Na goede info product aangeschaft wat ook helemaal goed is. Goede prijs/kwaliteit en correcte snelle levering
Elsbeth Snieders
11 March 2019
Zeer tevreden over de verleende diensten. Goed advies en zeer behulpzaam. Zeer prettig te woord gestaan en heb goed advies gekregen. Ben ook heel tevreden over de aangeschafte handschoenen
H. van Ginkel
26 January 2019
We zijn goed geholpen.Zelfs buiten de openings tijden. We belden voor verwarmde handschoenen en werden snel geholpen door een erg vriendelijke meneer. Hij hielp ons terwijl het al sluitingstijd was en heeft alles telefonisch geregeld.
Bas van der Crooij
16 December 2018
Perfecte service. Heerlijke handschoenen. Snelle response.
esmeralde gimbrere
30 November 2018
Superfijn geholpen aan de telefoon. produkt was ook snel binnen erg fijn goede informatie gekregen toen ik belde over een produkt en ik was erg vriendelijk geholpen
De handschoenen zijn super warm, precies waar ik naar op zoek was! Eindelijk geen koude handen meer tijdens het wandelen of op de fiets. Ik had eerst andere handschoenen gekocht bij Comfort-producten, maar was daar net niet helemaal tevreden mee. Het was geen probleem om ze om te wisselen voor deze handschoenen, erg goede service!!
Bij mijn eerste aankoop ben ik zeer tevreden, het product de volgende dag al in huis heel ideaal. Het product is heel snel geleverd, en tijdens het transsport kan je met de code het pakje volgen wanneer je het de volgende dag al kan verwachten.
Judith Horstink
08 October 2018
Goed! ik belde met een vraag en kreeg hier uitgebreid antwoord op. Tevens kreeg ik nog meer nuttige informatie. Bert heeft mij goed geholpen. Hij dacht met mee mij en probeerde een goede oplossing te vinden voor 'mijn probleem'. Mijn nichtje had een glimlach van oor tot oor toen ze de verwarmde handschoenen kreeg. En ze heeft warme handjes op de fiets met het koude weer. Bedankt!!
Paul Haakmeester
04 September 2018
Zaterdagmiddag 25 augustus 2018 bij Bert elektrisch verwarmde handschoenen , type "STORM" en "Mobile warming" Verwarmde jas-Softshell II Jacket gekocht , beiden thuis uitgetest , voldoen uitstekend , aangeschaft i.v.m. fietsen in de winter . Maandag 27 augustus 2018 in de showroom 1 paar C.P.E. USB Verwarmde Zool met Afstandsbediening gekocht voor mijn vrouw , thuis uitgetest , voldoet uitstekend : de zool heeft een voetbed , is comfort/zacht , elastisch in 't gebruik en de warmte-intensiteit/afgifte is te doseren via de afstandsbediening . Als voormalig fysiotherapeut altijd een overweging waard om aan te schaffen bij reumatoïde artritis , hallux valgus en/of fibromyalgie , aangezien tocht , vocht en kou de symptomen(pijn , verminderde mobiliteit/doorbloeding) bij bovengenoemde aandoeningen kunnen verergeren : bovengenoemde zolen kunnen bijdragen tot minder pijn , toename van mobiliteit en verbeterde doorbloeding .
Bedankt voor de snelle levering Bert! In de showroom heb ik deze handschoenen afgehaald voor mijn man. Helaas waren deze bij thuiskomst toch te klein en we gingen die volgende dag al naar Oostenrijk. Door het snelle verzenden hebben we toch de handschoenen nog mee kunnen nemen op wintersport. De handschoenen zijn heerlijk warm en we zijn er heel tevreden mee.
Julien Ghurahoo
25 February 2018
Zeer goede en snelle communicatie .Snelle reactiesnelheid van tel tot bestellen tot verzenden
Van Baelen
24 February 2018
Ondanks het nemen van de maat zoals aangeduid viel het geleverde paar iets te groot uit, vingers zweefden teveel in de handschoenen. Daarop het paar terug gezonden zonder probleem en een maat kleiner laten leveren. De nieuwe maat was zoals het hoorde, beter aansluitend, voorlopig doen de handschoenen het naar wens, kan nu rijden tot -1 en -2 graden, wat in het verleden met gewone andere handschoenen niet uit te houden was, zelfs met handverwarming op de moto. Dit laatste is goed voor hogere temperaturen boven de 5 graden, maar lager wordt het een probleem voor mijn vingertoppen. leveringen gebeurden snel en vlotjes.
Volgende dag in huis en de handschoenen worden veel warmer dan de handschoenen die ik hiervoor had. Geen 5 sterren omdat ik het best een investering vind.
franco ruxdy (BE)
21 February 2018
Alles naar wens,ben uiterst tevreden. alles wordt uitgevoerd zoals het beschreven is na betaling directe levering
van Halst
12 February 2018
Zeer tevreden met mijn aankoop bij Comfort-Producten. Had de handschoenen donderdag besteld en na het weekend bleek er een actie op te zitten met een extra gratis accu-pack en oplader. Dit heb ik zelf niet opgemerkt maar ze hadden deze al wel al toegevoegd! Dat noem ik nog eens klantvriendelijk en meedenken! De handschoenen bevallen al uitstekend op de fiets nu aankomende week op wintersport.
jm olijerhoek
06 February 2018
Goede service en zeer klantvriendelijk.
A. Staats
29 January 2018
Handschoenen van uitstekende kwaliteit. Prima service, heel klantvriendelijk! Duidelijke, overzichtelijke website. Correcte en hulpvaardige afhandeling van vragen.