Cycling Touchscreen Heated Glove
Gratis verzending!

Kies zelf datum/plek bezorging!

14 dagen retourrecht!
Al meer dan 100.000 tevreden klanten

Next day delivery on all Orders placed before 23:45
Information
Heated Bicycle Gloves with touch screen:
You know it, just a bit of cycling / driving with the scooter, but that icy cold cuts on your fingers. That is now a thing of the past with our heated bike gloves. These gloves are wind and waterproof and are heated by a built-in heating element. These gloves, unlike other heated gloves, are thinner in terms of design, making the glove extremely suitable to be able to switch during cycling or to operate the buttons of a scooter.
Touchscreen:
The fingertip of the gloves are equipped with a touchscreen. This means that you do not have to take off the gloves to operate your smartphone / tablet.

Design:
The gloves feel wonderful silky soft inside and are water and windproof on the outside. A great deal of attention has been paid to the design for the invisible / inaccessible working away of the extremely small battery. This performance battery is easy to place in the appropriate box in the wrist. The zipper closes this compartment so that the battery always stays in place.
Touchscreen:
You walk outside in the cold, the phone rings and you have to take off the gloves to operate the phone, that is now a thing of the past! Simply operate the phone with the gloves on! Both the index finger and thumb are equipped with touch panels so you can effortlessly operate the phone / tablet without getting cold hands.
Battery:
This extremely flat but high-performance battery can heat the gloves for up to 7 hours.
Do you still want to warm the gloves longer? Unfortunately, there is no more energy in the batteries. However, you can order extra batteries at a reasonable price. See the ordering process for extra battery set.
Touchscreen Heated Bicycle Gloves
3 different temperature levels.
Touchscreen panels both left and right thumb + index finger
Heating element in both the palm and fingertips.
No cables that get in the way.
With zipper lockable compartment for the batteries.
Heating elements with steel alloy fibers.
Extremely flat battery.
Warm hands for up to 2,5 - 7 hours.
3 different positions:
L 33%: 35-40 ℃
M 66%: 45-50 ℃
H 100%: 50-55 ℃
This set consists of: 2 gloves + 2 batteries + charger.
Colour black
Available sizes:
What size do I need? Spread your fingers and measure the hand circumference as shown in the image below.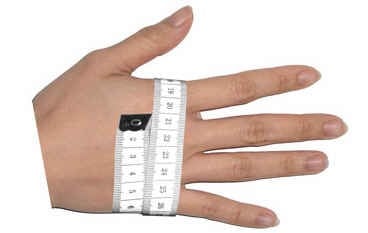 Hand circumference between 18-21 cm choose size M (most chosen for women)
Hand circumference between 21-22 cm then choose size L
Hand circumference between 22-23 cm then choose size XL (most chosen for men)
Hand circumference between 23-26 cm then choose size XXL
Tip: when you are between 2 sizes choose the larger size.
Eric Frowijn
18 January 2019
Snelle levering en product was netjes en zorgvuldig verpakt.
Goed geregeld. Afspraken kwa bezorging
David Jans (BE)
26 October 2018
Zeer tevreden,goede Service. Bij de bestelling had ik per ongeluk het verkeerde huisnummer ingegeven. Dadelijk erna gemail dat Een fout had gemaakt en ze hebben dat onmiddelijk opgelost,waarvoor dank. Ook snelle levering,de dag erna was mijn product al geleverd en het voldoet perfect aan de beschrijving!!
Steven Meijer
21 February 2018
Goede, snelle en nette afhandeling.
Wim van Rosmalen
12 February 2018
Ik heb een paar fiets handschoenen met verwarming gekocht. Zeer snelle levering en prettige achteraf betaling. Bij het omruilen voor een ander type handschoen opnieuw zeer snelle levering en prettig persoonlijk contact en advies.
Zeer snelle en vriendelijke services van Comfort Producten! Verwarmde handschoenen waren al gebruiksklaar en kwamen ook nog met een mooie bewaarhoes. Dit is zeker een aanrader!
Tevreden met verwarmde handschoenen bij comfortproducten. Had aanvankelijk een paar technische vragen en die werden naar volle tevredenheid beantwoord. Het pakket was onderweg maar de track & trace deed niets. Na contact met Bert van comfortproducten uitgezocht en het pakket bleek bij de buren afgeleverd te zijn. Goede service want vandaag de dag is het eerder een uitzondering dan regel bij bedrijven dat de email/telefoon snel wordt beantwoord en er wordt meegedacht. Ik ben dan ook zeer te spreken over comfortproducten.